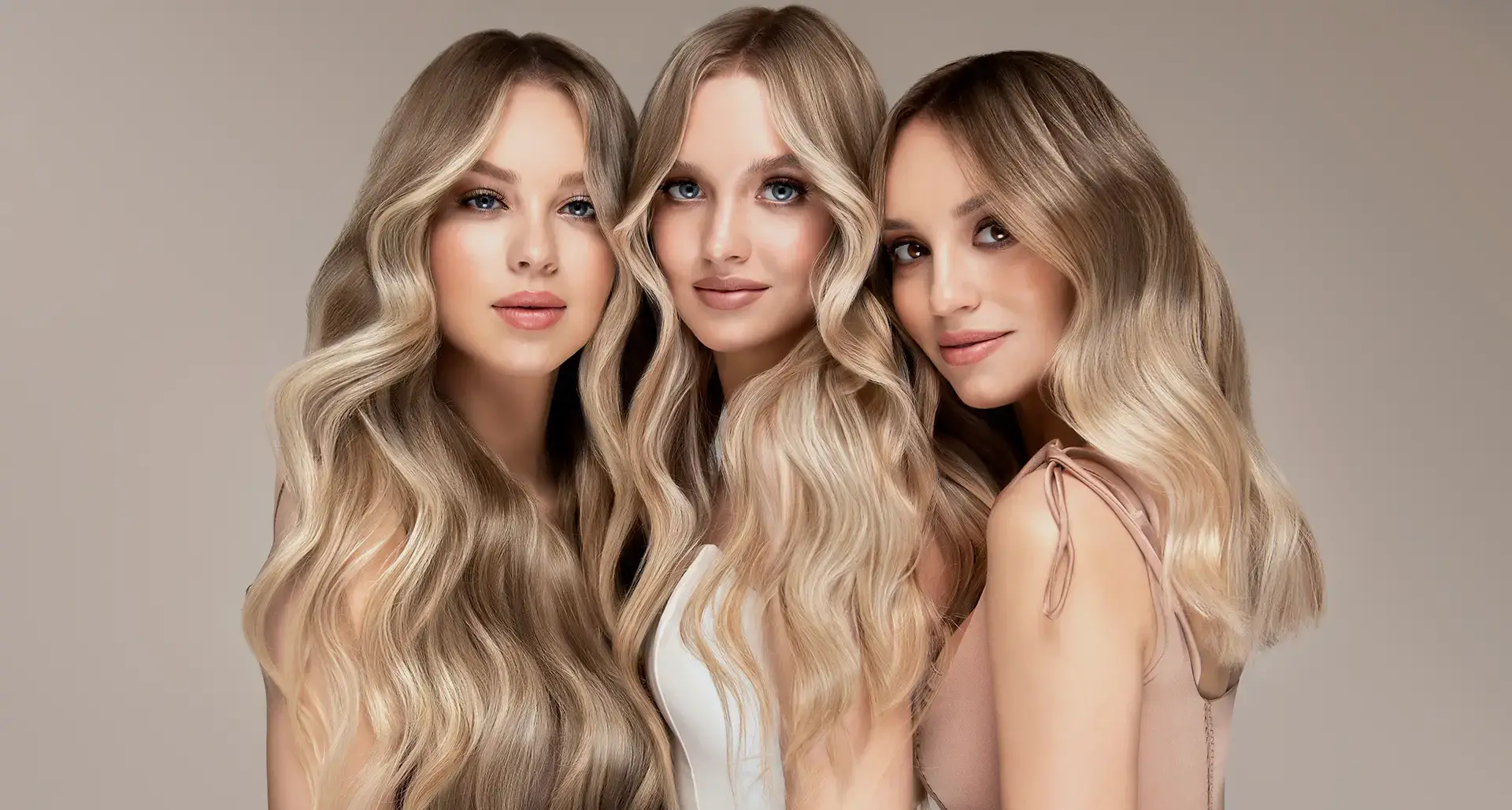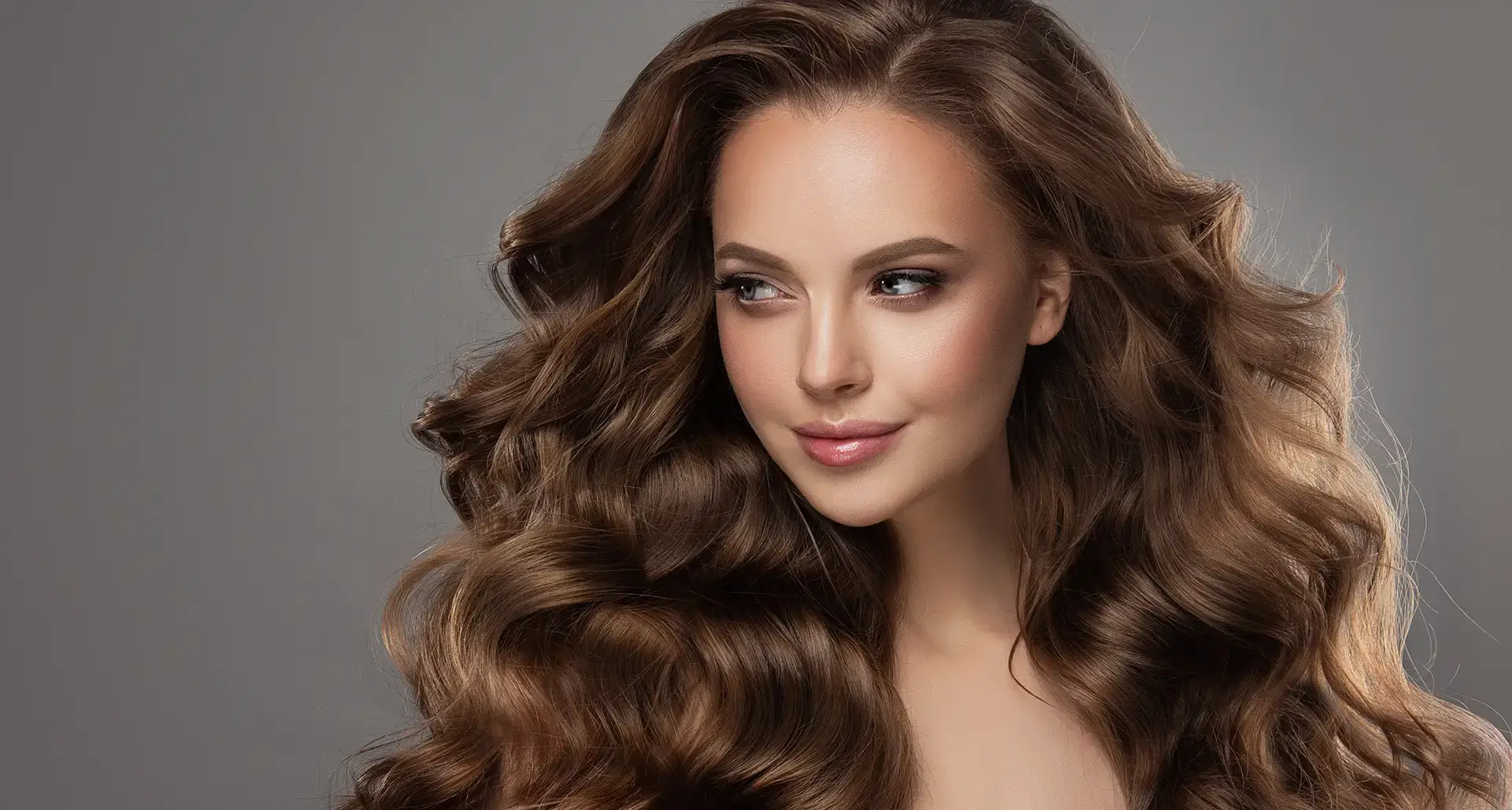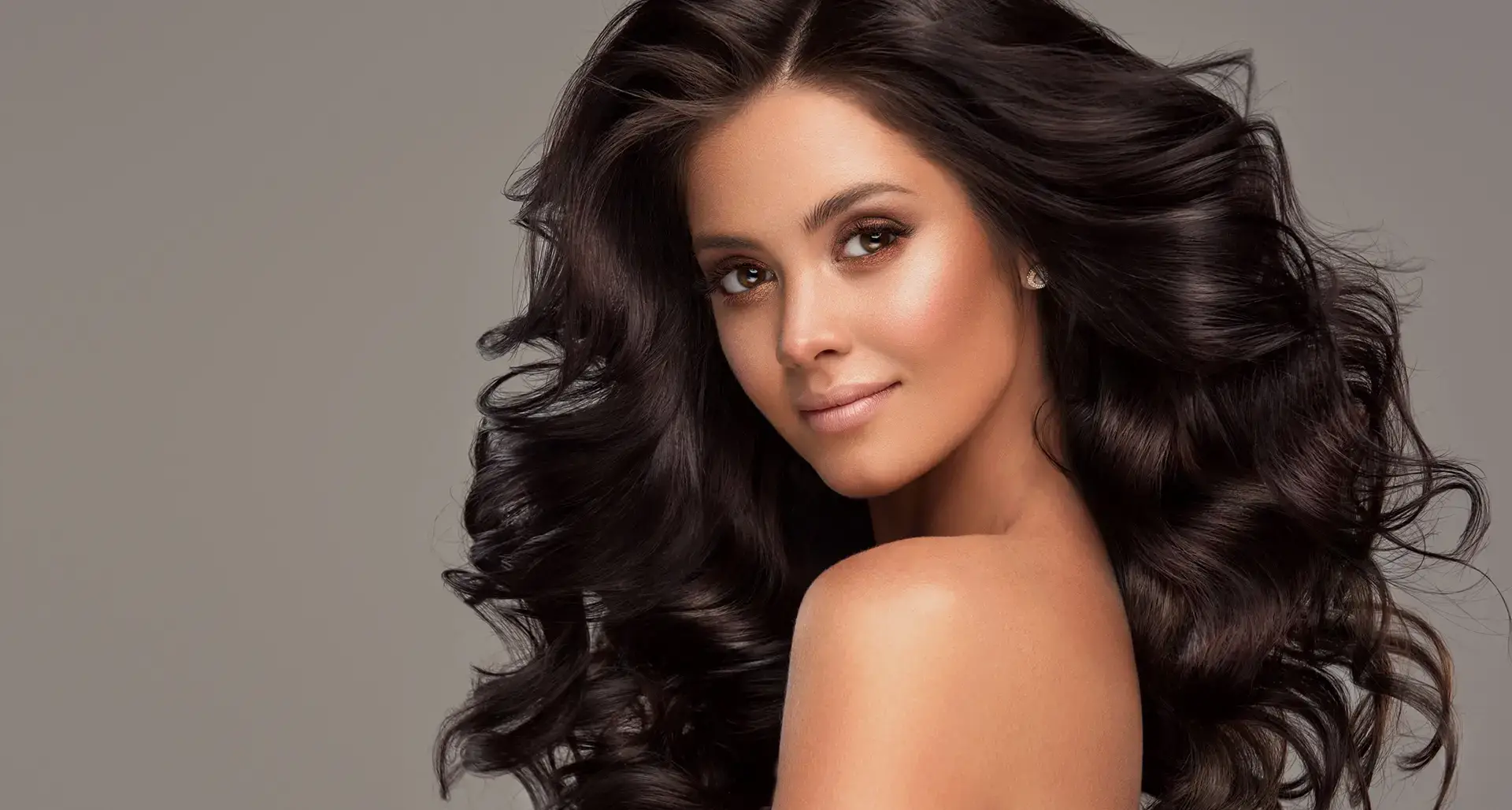 Full 1
Your Transformation Begins Here
Full 1
Your Transformation Begins Here
Full 1
Your Transformation Begins Here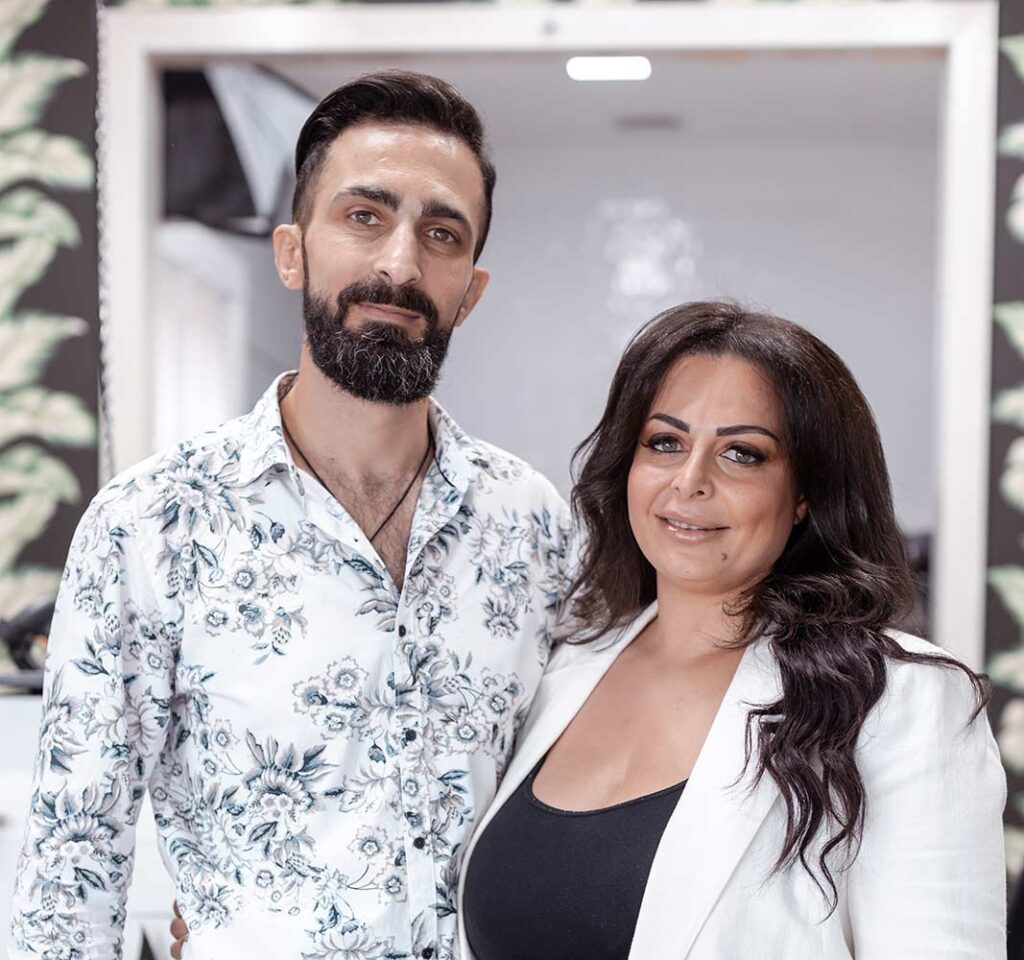 Welcome to our page and for sharing with us the inspiring story of our hair salon and the talented individuals behind it. Meet Roger, our Master Stylist with over 20 years of experience and a true hair artist. Having received international training, he has honed his skills to become a renowned color guru, specializing in one-session blonde transformations, color corrections and balayage.
Roger's expertise is complemented by his wife, Jomana Najem, who manages the salon and brings her own set of skills to the table. Jomana is a hair extension specialist and a curly hair product and styling expert. Together, they form a dynamic duo dedicated to providing exceptional service and remarkable hair transformations.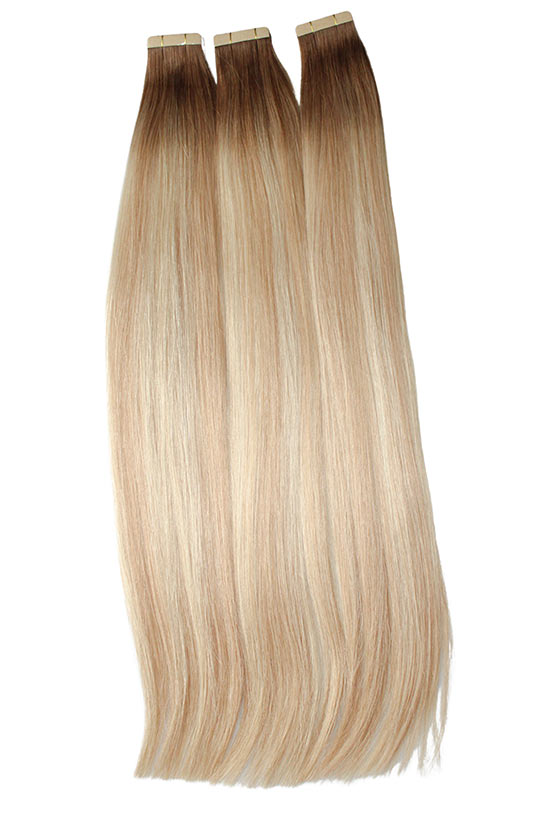 Tape Extensions
Classic tape and invisible tape extensions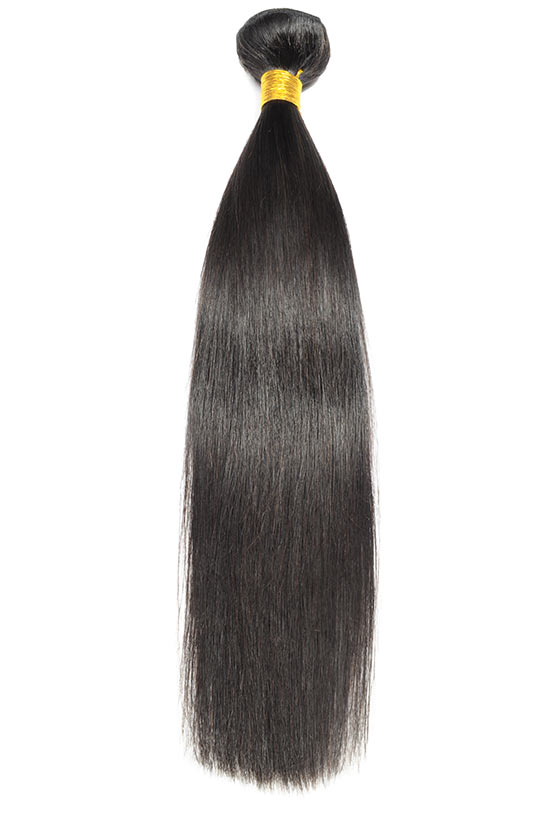 Weft Extensions
Handtied, genius (Invisi) and machine weft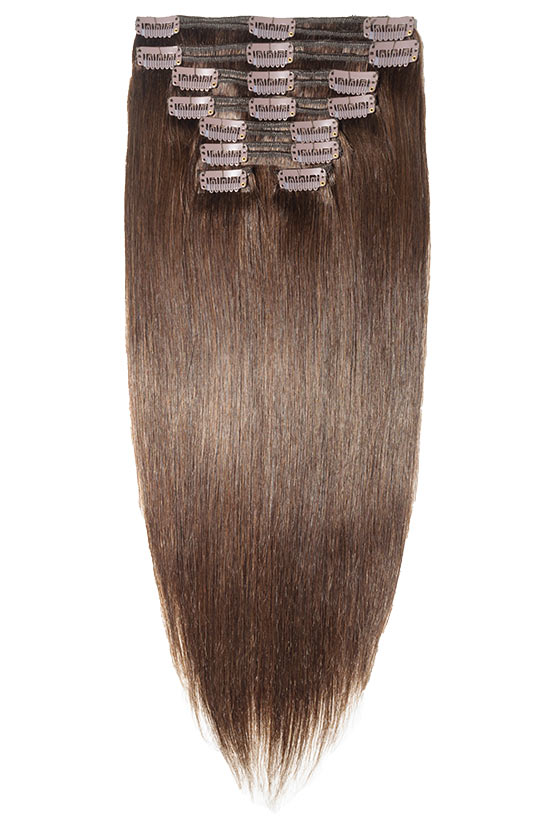 Customised Clip Ins
The lightest and most comfortable pieces with colour customisation in salon
I'm really fussy when it comes to hairdressers but I finally found the perfect one ! I went from black to blonde in one day with new tapein extensions and have now converted to invisible weft extensions that I love even more. So far Roger has taken my hair from black, blonde, brown and now red and he nails it everytime
Roger is a supremely gifted and talented hairdresser and colourist. He has a great eye for detail and I leave very happy with the cut and colour with prices that match the quality. He also has a calm demeanour that is therapeutic
I've travelled the world as a dance teacher/Dance Sport competitor looking for people who could actually do something with my hair before a competition. I have a double crown pattern in my head to make things worse. I can't tell you how happy I am with these guys, especially because Im now in my 50s and they have managed to give me a brand new look every time I go in. Every other hairdresser I've gone to can cut hair but never met someone that can cut hair for my specific look and knows what their doing. Great stuff guys. Thank you so much.
I've been to many hairdressers in the past, the balayage and colour selection were never 'quite' right, until... I found these guys! Roger is so talented and meticulous, I walked out with the most perfect colour (still going strong after many weeks!) cut and amazing blow wave. Thank you and I can't wait to be back!
Best salon by far.. If you want a hair artist roger is your man.. will follow this man everywhere he goes.. a definite 12/10 place
I can't thank Roger enough for taking care of my hair. I have struggled to find a hairdresser in Melbourne that's good with thick curly hair and great with styling. I've used many hairdressers in the past and none was knowledgeable with either curly or thick hair. That was before I came across Roger and he made me feel myself again. Thank you
I couldn't be happier every single time I leave this place! Roger and staff are a wonderful team and Roger works absolute magic on my hair every time without fail. I highly recommend this salon, the only down fall is, I am saddened to hear that now I have a Balayage I won't need to come back as often. Thank you team
FOLLOW US
Don't miss promotions, follow us for the latest news
JOIN OUR LIST
Join our mailing list to receive updates and promotional offers